Blog > Are you looking for flooring?
Are you looking for flooring?
Tuesday, February 8, 2022 6:34 PM
---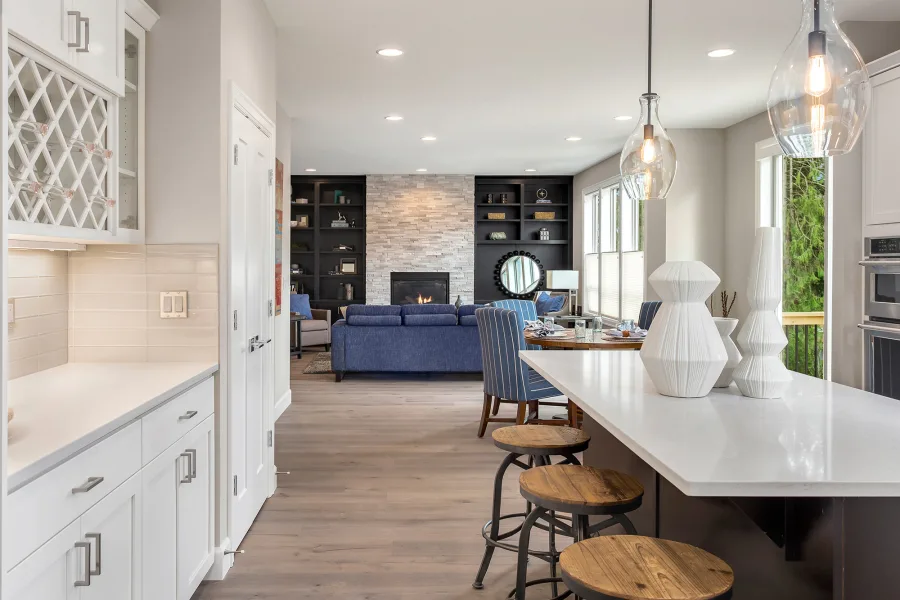 If you're like most people, you'll want new floors that are stylish, durable, and long-lasting; after all, who wants to keep repairing and replacing their floors?

If they're affordable, waterproof, and easy to care for, all the better! It can be overwhelming with all the choices, but we're here to simplify it for you.

Will it work for you?

Not every flooring works for every installation, and they can make or break a remodeling. Remember, everyone has their own needs and challenges. The flooring you fell in love with may not be suitable for your home.

Ask yourself some questions, even before you go to the flooring store.

1. What will harmonize with my overall decor? Of course, it doesn't need to be an exact match, but you want a cohesive look.

2. What is my budget? Look at the overall picture, i.e., installation, disposal, padding, underlayments, etc.

3. What choice will best suit my needs? That includes extra durability and stain resistance, foot traffic levels, etc.

Do a little research to see if certain fibers, wood species, or materials are better for you than others.

Are you attracted to specific colors, textures, shapes, and grain patterns?

If you are, communicate it clearly to the professional at the flooring company. They will tell you why or why not; it will work.

I'm thinking of the woman who walked into a showroom with four very active kids. She kept insisting on a white high pile carpet. I wonder what it looks like now.

Whatever you select needs to look great and perform well for a long time.

The area's number one flooring source

TCT Flooring is a family-owned company that started operations in 1994. Our fully trained staff will help you choose the right new floors for your needs and style. Then our professional installers will give you a surface you'd be proud of!

Visit our showroom in New Whiteland, IN. You'll see our flooring brands, such as SmartStrand, Mohawk, Quick Step, Mullican, Bruce, etc. We service Greenwood, Southport, Franklin, and Indianapolis.