Blog > Two flooring options for the long term
Two flooring options for the long term
Friday, June 10, 2022 3:08 PM
---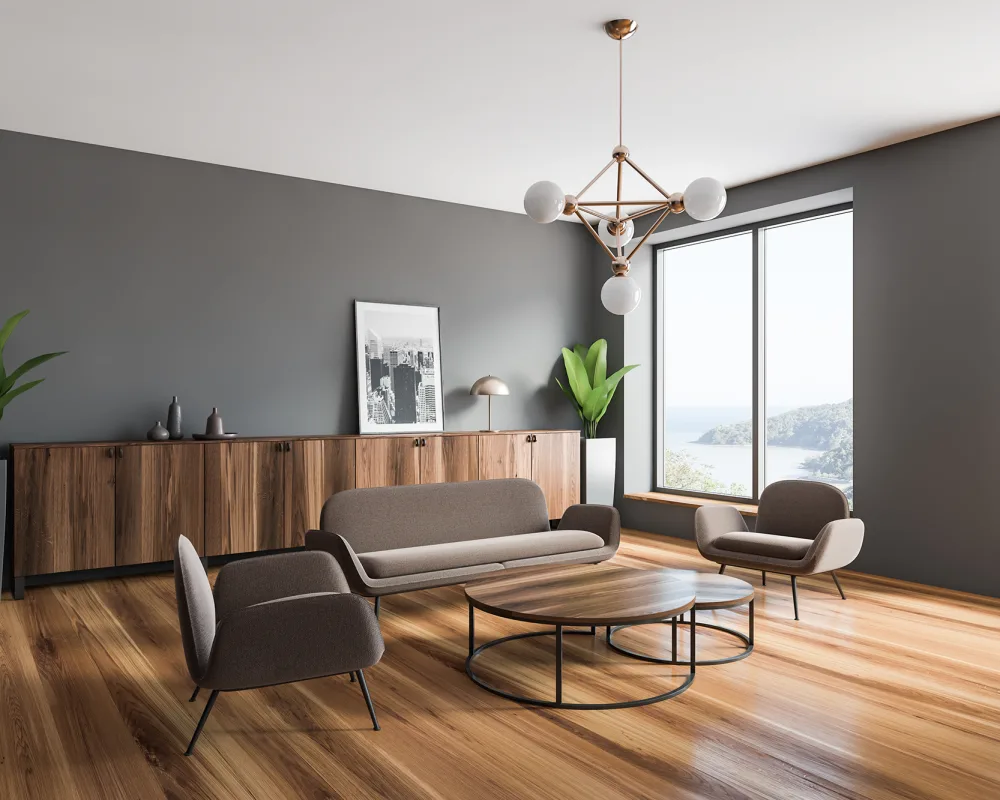 Shopping for new floors isn't something we often do. However, it's also a significant investment in your home.

You'll want something with a long lifespan. Buy a quality product and have it correctly installed. Take care of it, and you can expect it to last.

Hardwood: enduring beauty

Both solid and engineered hardwood lasts for decades, sometimes up to 100 years. When you factor in the long life, it becomes very cost-effective.

The beauty lies in the durability; unless there is structural damage, only a refinishing is needed to bring either version up to its original luster. So come into our flooring store to see products such as Jamestown Oak Plank by Mannington; or American Style by Mohawk.

Hardwood isn't just long-lasting. It adds value to your property and is easy to maintain. Also, refinishing is usually all it takes to bring solid or engineered wood up to its original luster.

Tile: almost unlimited number of colors, designs, shapes, and sizes

Tile can last up to 50 years. You'll see a wide assortment with different strength and absorption levels. Read labels carefully and describe your project to the professional in our flooring company.

The right or wrong tile makes or breaks a remodeling

Porcelain is the king of durability; it's ceramic but is heavy, denser, and great for highly trafficked floors. It is used indoors or out.

Ceramics include the 4 X 4 glazed square, ideal for moderate heavily trafficked indoor rooms and countertops, shower walls, backsplashes, etc. Mosaics are tiny, durable, and currently trending for bathroom floors.

Terracotta bricks can be used indoors or out; subway tiles are used indoor-only on low-traffic floors.

No flooring job I too big or too small for us!

Since 1994, we've been family-owned, helping people find the perfect new floors for almost 30 years. You'll see brands like Daltile, MSI, Mohawk, Mullican, Cali Bamboo, and more.

No job is too big or small for us. Visit us today if you live or work in Greenwood, Southport, Franklin, or Indianapolis. We're located in New Whitehead, IN.